Our Mission for 2022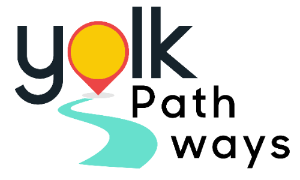 ​
Shaping accessible employment pathways and brighter futures for everyone
At Yolk Recruitment we're using our recruitment knowledge and vast network to create employment pathways for those who have previously not had the same advantages and employment access that others have had. ​
Everyone deserves the opportunity to either begin their career or return to the workplace, and Yolk Recruitment will be helping to build the foundation blocks of brighter futures for people who have faced hindered employment access previously.
​
We are working with different partners to achieve this
Yolk are working with Cardiff Council's Into Work Advice Service team who provide employment and digital support to individuals facing homelessness who are actively seeking work or looking to up-skill. Yolk is working with their dedicated team of adult and youth employment mentors who help support those returning to work, and we're helping to identify employment opportunities for those in the scheme who are preparing to make the next step in their lives and secure employment.
Yolk have also been working with Leonard Cheshire throughout 2022. The charity provide support to people with disabilities to live, learn and work as independently as they choose whatever their ability. Yolk and Leonard Cheshire have worked together on sharing knowledge to breakdown the barriers those with disabilities face when applying for work. We will also be working together to find employment opportunities for disabled candidates who have worked with the charity.
Throughout 2022 Yolk will also be working with a number of refugee charities to identify employment opportunities for those who have had to leave their home country and now face the daunting task of rebuilding a life in the UK alongside finding employment opportunities.
We are using our client base and local network to open these doors for as many people as possible.
As a community of local employers, we'd love to work together to support those who are beginning to rebuild their lives. This will be a free service for the businesses that we work with and no fees will be attached to matching job seekers to their open roles.
​
Want to get involved with Yolk Pathways?
Yolk Pathways is a free service in which we match job opportunities from our clients to those looking for vital employment help.
Do you have available positions and accessible roles within your business? Do you want to help with the creation of inclusive career prospects and brighter futures for everyone in our community?
Alongside our partners, we'll work with you to introduce a suitably skilled and prepared job seeker and ensure they receive the support required to re-enter the employment world successfully.
If you have suitable job opportunities and can work with us to shape better opportunities & brighter futures for those who need them, please get in touch:
---
​
Yolk fundraising for Llamau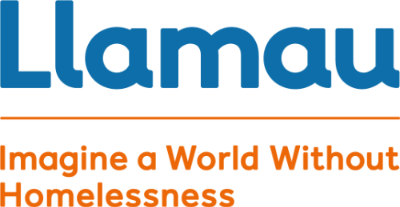 ​
Alongside our work with Cardiff Council & Into Work to improve employment accessibility, we are also fundraising throughout the year for Llamau. They are the leading homelessness charity in Wales, supporting the most vulnerable young people and women. They support those most at risk - care leavers, people who have been involved with the criminal justice system, people who have experienced domestic abuse and people who have had chaotic and disadvantaged lifestyles. Llamau help them to gain the skills necessary to live independent and purposeful lives in their communities.
We all have the right to fulfill our potential, and to feel safe and secure, despite the difficult circumstances we sometimes face. As Yolk work with Cardiff Council to help those achieve their full potential in the working world, we will be fundraising for Llamau so that all our work together helps to create a support network for those affected by homelessness.
Our charity golf day at the Celtic Manor, our first fundraising session, raised £5,731 for the charity. Watch our adventures here!
​
​
---
​
​
​In 2021 our Yolks in Cloaks set their sights on getting green fingered for the year as we partnered with the Blaen Bran Woodlands in Cwmbran to ensure that one of Wales' biggest attractions, its beautiful nature spots and greenery, continue to grow.
Planting new trees has been proven to be an effective way to fight the current climate crisis and helps us in the journey to stabilise our climate. Each tree is now absorbing on average a whole tonne of CO2 through each little sapling's lifetime.
​
Not only helping us by cleaning our air, planting trees also means we're creating more dense nature spots, providing extra space and home for the diverse wildlife within the area to flourish. We hope this gives you a warm fuzzy feeling inside too!
As a result of our work throughout 2021, we are now planting 1,100 trees within our dedicated plot of land in South Wales, meaning that while our day to day work as recruiters helps the business landscape to bloom, so will our home. It's not just about growing your team with Yolk, grow Wales.

​
---
​
For more information on The Yolk Ethos and our CSR pledges which feed into all of our CSR projects and overall strategy, click below.
---
​
Contact Us
Do you want to help us in achieving the Yolk Ethos? We're always looking for new charities, businesses and people to work with across all of our corporate social responsibility activities. If you would like to get in touch with Yolk's in Cloaks about new CSR initiatives, or simply would like to discuss any of the points above, let's have a chat.