Our CSR Committee​
​
Our Mission for 2023

Yolk is supporting local food banks to feed families in need across South Wales. For every placement our teams successful fill on behalf of our clients, we will be feeding a family who is struggling to feed themselves.
For 2023, we want to ensure our CSR efforts are helping to support those in need during the cost of the living crisis. Feeding a family for every role we fill felt like one of the most important ways we could offer support to our wider community during this time.
We'll be working with a number of different food banks across South Wales to achieve this. This includes:
​
As well as the food donation packages, we will be onsite at the different foodbanks throughout the year to help arrange the donations, and to assist with the packaging up of the family food parcels.
With the cost of heating homes increasing, one of our partners Panteg Community Foodshare is also helping the Welsh Government to provide a Warm Hub; a place for people to go to stay warm if they are unable to heat their own home. Yolk plan to volunteer with Panteg Community Foodshare to help provide hot drinks and meals to those using their Warm Hub.
We'll be keeping our network updated throughout the year on our efforts, and how the placements that we work together on with both our clients and candidates, are having a direct impact on helping those within our community.
For more information on Yolk's CSR work, please get in touch:
---
​
Yolk fundraising for Llamau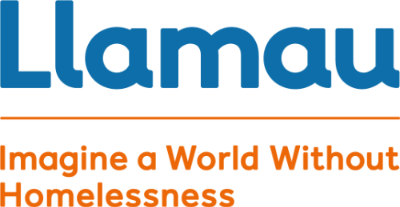 ​
Alongside our annual CSR campaign, Yolk's fundraising for Llamau continues throughout the year. Llamau are the leading homelessness charity in Wales, supporting the most vulnerable young people and women. They support those most at risk - care leavers, people who have been involved with the criminal justice system, people who have experienced domestic abuse and people who have had chaotic and disadvantaged lifestyles. Llamau help them to gain the skills necessary to live independent and purposeful lives in their communities.
Throughout 2022 we raised over £6,000 for Llamau and we will continue to forge ahead with this throughout 2023 with a number of fundraising initiatives.
A particular highlight for 2022 was Yolk's charity golf day at the Celtic Manor. Our fundraiser event raised £5,731 for the charity. Watch our adventures below, and keep an eye out for 2023's golf day.
​
---
​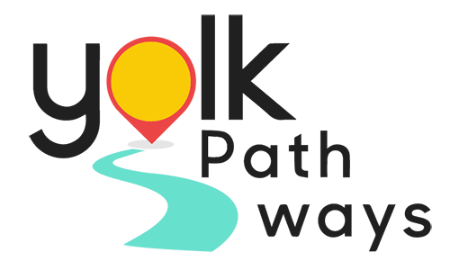 Our CSR campaign in 2022 was focused upon shaping accessible employment pathways and brighter futures for everyone. We used our recruitment knowledge and vast network to create employment pathways for those who had previously not had the same advantages and employment access that others have had. ​We worked with different partners to achieve this.
Yolk worked with Leonard Cheshire in the 2022. The charity provide support to people with disabilities to live, learn and work as independently as they choose whatever their ability. Yolk and Leonard Cheshire worked together on sharing knowledge to breakdown the barriers those with disabilities face when applying for work, including webinars and a podcast recording.

Yolk also worked with a number of refugee charities to identify employment opportunities for those who have had to leave their home country and faced the daunting task of rebuilding a life in the UK alongside finding employment opportunities.

​
---
​
​
In 2021 our Yolks in Cloaks set their sights on getting green fingered for the year as we partnered with the Blaen Bran Woodlands in Cwmbran to ensure that one of Wales' biggest attractions, its beautiful nature spots and greenery, continue to grow.
As a result of our work throughout 2021, at the start of 2022 we planted 1,100 trees within our dedicated plot of land in South Wales. We cleared the land, planted the trees, and throughout 2023, we will return to ensure our plot of oak trees is nurtured and cultivated.
It means that while our day-to-day work as recruiters helps the business landscape to bloom, so will our home. Planting new trees has been proven to be an effective way to fight the current climate crisis and helps us in the journey to stabilise our climate. Each tree is now absorbing on average a whole tonne of CO2 through each little sapling's lifetime.
​
---
​
For more information on The Yolk Ethos and our CSR pledges which feed into all of our CSR projects and overall strategy, click below.
---
​
Contact Us
Do you want to help us in achieving the Yolk Ethos? We're always looking for new charities, businesses and people to work with across all of our corporate social responsibility activities. If you would like to get in touch about new CSR initiatives, or simply would like to discuss any of the points above, let's have a chat:
​