​
Ageism in the Workplace
Ageism is the 'newest' form of protection under the Equality Act 2010, having been introduced in October 2006. This session looked at what we have learned since then and how the case law is developing, including considering if predictions around age have come true and whether employers are neglecting this area.
Download the guide below to get a list of actions your business can take to improve ageism in your recruitment processes.
​Menopause & workplace adjustments
An enlightening and informative webinar focused on giving practical knowledge, guidance, and actionable takeaways to support employees experiencing Menopause. The session focused on the latest Menopause statistics and figures, common signs and symptons of menopause, how to effectively address menopause-related issues in the workplace, plus the cost to business and the legal considerations.
The webinar was delivered by Health & Her, the leading perimenopause and menopause experts, with the legal side of things covered by resident HR Insights speakers, Anna Denton-Jones of Refreshing Law.
​
Download the GuideDownload Health & Her slidesDownload Refreshing Law Slides
---
Sexual Harassment in the workplace
The #MeToo movement, which started in 2017, brought to light the widespread issue of sexual harassment in various industries and the workplace. The movement, which began as a hashtag on social media, encouraged survivors of sexual harassment to share their stories and sparked a global conversation about the prevalence of this problem.
In this next HR Insights session, Anna Denton-Jones of Refreshing Law draws on her professional experiences of dealing with sexual harassment cases across workplaces in a variety of industries.
Covering a range of topics, including:
The #MeToo movement

Policies and protocol

Involving the police

Updates to legislation

Employer's legal duties
​Anna also responds to thought-provoking questions posed by attendees, sharing her experience and systems of dealing with sexual harassment cases.
​
​
---
​Mental Health & Trauma Responses in the Workplace
How has the pandemic affected people's mental health and how should employers handle it in turn?
In this special episode of HR Insights, we were thrilled to be joined by special guest speaker, Dr Jen Daffin, Community Clinical Psychologist and Trauma Informed Practice Lead from Platfform.
As mental health problems have been made increasingly worse by ongoing crises, it is imperative as employers that we take the time to look at what we can do to assist our employees,
In this HR Insights session, we explored the psychology behind the trauma caused by the pandemic, what has changed in terms of what employers will see in work, and how employers need to think differently in the responses they make going forward.
View the SlidesView Whitepaper

---
​
Managing Conflict in a Burnout World
As HR professionals, managing professional conflicts and avoiding employee burnout are two key factors to the job. On the back of a global crisis, the unpredictability of the working world, and changing work/life balances, businesses are reporting an uplift in work-related conflicts and staff struggling with workloads.
In this session of HR Insights, we were joined by burnout and resilience coach, Leah Steele from Searching for Serenity to learn how we can identify burnout when it's arising, the impact it can have on communication, resourcing and conflict, and the 10 key steps to reduce conflict within in the workplace.
View Leah's SlidesView Anna's SlidesView Whitepaper
---
​Recruitment Accessibility & Removing Barriers
June 2022
Diversity within the workplace offers businesses a huge range of benefits, including better problem solving, employee engagement, increased profits and better decision making, but a conversation about diversity cannot be had without first talking about disabilities.
In this special HR Insights session with Kirsteen Allison of Leonard Cheshire and Anna Denton-Jones from Refreshing Law Ltd, we're exploring how we can empower employers to identify and remove barriers that prevent disabled people entering the workforce, and how to increase their recruitment accessibility.
View Kirsteen's SlidesView Anna's SlidesView Whitepaper
---
​
Environmental, Social, and Governance (ESG): Getting On Board
March 2022
If you think we've faced change in the last two years, you should be aware that even bigger changes are around the corner. With COP26 in 2022 having highlighted key problems, it is clear that environmental and sustainability challenges and social issues present even bigger development changes, now more than ever.
​What can businesses and HR be doing regarding environmental and sustainability challenges, and the social issues that come with it?
​View WhitepaperView Anna's Slides
---
​
Ask Anna #2
November 2021
Anna Denton-Jones of Refreshing Law Ltd returned for another session of "Ask Anna" where was on-hand to answer the audience's HR related questions. During the session, as well as an open Q&A, we covered a range of HR topics that Anna had seen come across her desk, as well as employment law updates to keep in mind as we rounded off the year and moved into 2022.
​View WhitepaperView Anna's Slides
---
​
Supporting LGBTQ+ Employees
September 2021
Our latest topic for HR Insights came about as a result of 2021 Pride where we wanted to continue supporting the LGBTQ+ community outside of just the one month of June, and make it all year round. This HR Insights session focused on the support employers can offer LGBTQ+ workers and what HR professionals should keep in mind when ensuring their work environment is as inclusive as possible.
We covered steps employers can make to help improve diversity and inclusion for their workforce and LGBTQ+ employees, as well as the positive broadening of legal protection for the LGBTQ+ community.
​
View Whitepaper​View Anna's Slides​
---
​
The Employer's Role in Tackling Domestic Abuse
June 2021
Domestic Abuse is something all employers need to be aware of and understand their role in tackling. In 2019, a bill went through Parliament to ensure there is a statutory definition everyone can work to.
It's on employers minds as we all became aware in lockdown that for some, home was not a safe space. In this session, Anna Denton-Jones discussed what it is, what to look out for, how it can affect the workforce and the measures employers might take.
​
View Whitepaper​View Anna's Slides​
---
​
The Impact of Vaccinations in the Workplace
February 2021
Anna Denton-Jones of Refreshing Law focused on the topic of Covid-19 vaccinations and the impact they will have on the workplace and HR professionals when rolling out new HR policies and procedures.
This included issues such as; vaccine hesitancy from employees, data protection, staff contracts, the risks of discrimination, impacts on recruitment, awareness of unfair dismissals, and legislation to stay on top of.
​
​
---
​
Ask Anna #1
November 2020
Anna Denton-Jones hosted another session of the newly dubbed "Ask Anna" where she was on -hand to answer the audience's HR related questions. We kept the topics open and covered a range of HR topics that Anna has seen come across her desk as well as the usual employment law updates.
​
---
​
The HR Hour
September 2020
With so much change happening in 2020 with the removal of furlough and the unpredictability factor from the COVID-19 fall-out, we thought the best use of this HR Insights forum would be for all of you to come to us with your questions, issues, and advice that you need now. Whether that's concerns on redundancies, work flexibility or the legal implications of other business restructures. We are all ears.
In this session, we took burning questions from the audience about employment law, and how to field the monumental changes that COVID-19 brought to businesses across the globe.
​
​​View Whitepaper​View Anna's Slides​
---
​
Settlement Agreements and Maximising their Potential
March 2020
​In an aim to keep our HR community going during COVID-19, Anna Denton-Jones moved our HR Insights session online as a podcast, accessible to everyone to stream online or download for future listening. In this session, we covered settlement agreements, what they mean for businesses, and relevant cases that it has affected. It covers the legal framework around settlement agreements and Anna's 20 years of experience of negotiating them on either side of the fence.
​
---
​
Neurodiversity in the Workplace
November 2019
In this event with resident speaker, Anna Denton-Jones, we were joined by Sandra Cutler from Dyslecsia Cymru/Wales Dyslexia to discuss neurodiversity within the workplace, and what neurodiversity means to us as individuals and as a society, and inevitably, the impact such perceptions have on organisations' ability to provide reasonable adjustments to neurodivergent employees.
View WhitepaperView Anna's Slides
---
​
Mental Health & Employee Well-Being
September 2019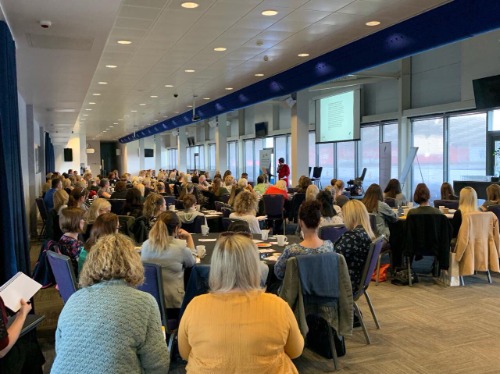 Due to popular demand, tackled the ever present, and increasingly important topic of Mental Health & Employee Well-being: supporting our workforce. We were thrilled to be joined by Anna Denton-Jones from Refreshing Law Ltd and Platfform (previously Gofal) who will be discussed their work on mental health and social change.
Anna focused on the latest disability discrimination case law so that delegates could get more of an understanding of their duties in this field, and shared will be sharing common pitfalls employers get into trouble with.
View Anna's SlidesView Platfform Slides
---
​
Constructive Dismissal
June 2019
In this session, Anna Denton-Jones examined the topic of Constructive Dismissals, in the aid to bust the myths around them.

"When I talk to managers about situations they are dealing with they are sometimes worried about the risk of a constructive dismissal complaint. Who is right and who is wrong? This session will look at the ingredients for a constructive dismissal claim, the case law and lots of examples."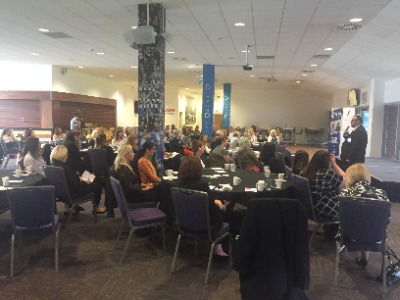 In this HR Insights event, we introduced ELITE Supported Employment as our guest speakers for the morning. Moving away from the topic of constructive dismissals, they gave an introduction to ELITE, a charity enabling those with disabilities and/ or disadvantages into work.

Founded on the belief that anyone can work, irrespective of their disability, given the right training and support, ELITE discussed the work they've carried out in South Wales enabling equality in employment.
View Anna's SlidesView ELITE Slides
---
​
Harassment in the Workplace
​March 2019
With events in the media and Parliamentary attention on this topic in 2018/19, your approach to tackling bullying and harassment in the workplace is critical.
This session with our resident legal expert Anna Denton-Jones of Refreshing Law Ltd gave delegates a chance to dive into this topic. In this session, we looked at the recent changes in focus, and created an environment in which you could ask any questions you might have about how to handle the challenges that arise when dealing with complaints. Anna shared tips and tactics she has found work in practice.
​