​The latest KPMG and REC, UK Report on Jobs has shown permanent placements fell for the third month in a row, and at the quickest rate since the start of 2021. Greater economic uncertainty, pressure on clients' budgets and low candidate numbers all dampened hiring activity and recruitment plans at the end of 2022. The statistics for October-December 2022 that reflect this show that employers' intentions to hire permanent staff in the short-term dropped by 6%. In contrast, employers' intentions to hire temporary agency workers in the short-term rose by 4%.
The downturn in candidate availability continued to ease, and turning to pay, starting salaries and temp wages both climbed higher in response to the greater cost of living and low candidate supply. However, rates of pay growth were the softest seen for 20 months.
​
What's important to candidates right now?
With the cost of the living crisis, it goes without saying salary is a big draw to candidate and their next role. Outside of salary, there's four key areas we've noticed that crop up regularly with candidates:
​
Learning
Candidates are looking for companies that provide opportunities for professional growth, such as on-the-job training, workshops, conferences, and tuition reimbursement. Companies that invest in their employees' development are often seen as more attractive to job seekers, as they are viewed as being committed to their employees' success and growth.
​
DE&I
DE&I has become a major priority for many job seekers. Candidates want to work for companies that value and respect differences, and are actively working to eliminate discrimination and bias in the workplace.
​
Sustainability
Sustainability has also become a growing concern for many job seekers, especially for those in industries such as technology, energy, and environmental science. Candidates are looking for companies that are committed to reducing their carbon footprint, promoting sustainable business practices, and contributing to the development of a more sustainable future.
​
Flexibility
Many candidates are looking for companies that offer flexible work arrangements, such as remote work options or flexible schedules. Companies that offer flexibility are often seen as more attractive to job seekers, as they are viewed as being more supportive of their employees' needs.
​
Candidates moving from Private to Public Sector
The latest ONS report on jobs in the public sector shows an increase of vacancies in the public sector, particularly for central government, while in contrast the private sector has shown a slight decrease compared to the previous quarter.
There were an estimated 5.77 million employees in the public sector in September 2022, which was 28,000 (0.5%) more than in June 2022 and 73,000 (1.3%) more than in September 2021.
Recruiting from the private sector is a valuable strategy for the public sector, especially as the requirements of many candidates shift, as they have been doing in recent years, and employers that offer a positive community impact come out top.
Many candidates are looking to move from private to the public sector as they look for better workplace culture and values. Ultimately, there are a number of people leaving the public sector due to salary constraints, but a net gain of candidate flow has been observed, with more experienced private sector candidates choosing the public sector.
To capitalize on this trend we always advise our public sector clients on highlighting the benefits of working in the sector, such as:
Job Security

More autonomy

Opportunities for advancement Job Satisfaction

Workplace culture and value

Work-Life balance

Highlighting the impactthey can have on their community
​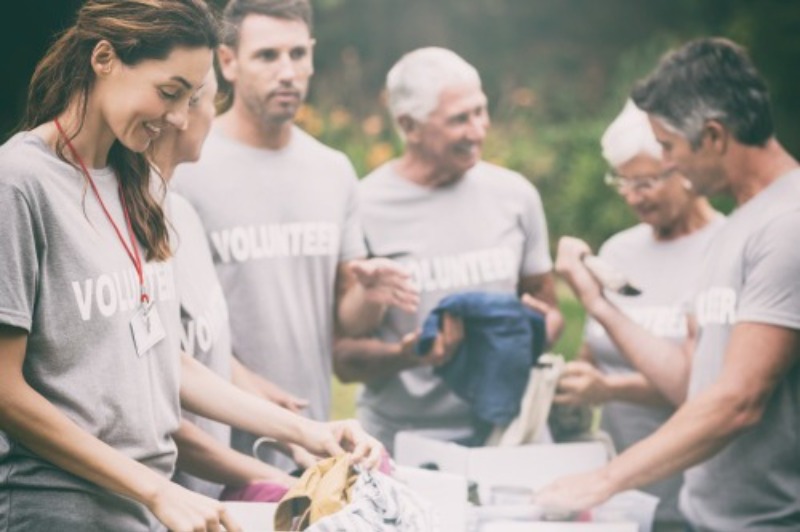 ​
Attracting over 50s to the job market
In the UK, 60% of those who left their jobs since 2020 are now considering returning, and a high percentage of these are workers over the age of 50 who originally had taken early retirement due to the Covid pandemic. A further drill down into the statistics shows that currently in the UK there are 3.6 million people aged 50-64 who are classified as 'economically inactive.'
Approximately 40% of this group, roughly 1.5 million, have expressed a desire to return to work. Many of these people are currently facing financial hardship, especially as a direct result of the cost of living crisis.
This large group of candidates are a crucial and highly experienced pool of talent, and rethinking how inclusive and engaged we are with the full spectrum of the job-seeking market is essential.
In many cases for those aged 50 and above, work becomes less central to identity and employers become less loyal to their ageing employees. Workplaces need to offer different incentives to entice them back, some key areas being flexibility, purpose and community.
Out of those, flexibility is likely to score highly in the appeal stakes. This group are having to let go of what may have been a long-held dream of early retirement. Returning to work full time may be too much of a shock to the system so being open to discussions for part-time/flexible options might give you the edge.
You can consider advertising full time jobs as potential job-shares to broaden the appeal, and candidates you're interviewing can refer other similarly aged candidates to fill the shared roles. Another option is phased retirement to keep them in the business for longer while offering more flexible days/hours, as well as hiring retirees as consultants or temporary workers.
​
Employees who are 50+ years old will be looking for adjustments in how companies manage their teams. They'll be looking for a clear rejection of ageist systems and policies, continued investment and development in careers for people 50+, and flexibility in when and where people work. Companies that have successfully gender balanced and accommodated the needs of women and parents have a competitive edge in adapting to the wave of an older workforce, as many of the issues are similar and require comparable adjustments.
​
Recruitment strategies:
Include people of all ages in your diversity and inclusion (D&I) strategy.

Ensure marketing channels like the company website use inclusive imagery and not just focus on images of employees in their 20s and 30s.

Remove questions from job applications that ask age-related questions such as date of birth or when a person graduated.

Include older workers on your interview panels.

Job advert language is key to attraction and avoid terms in job ads like "high-potential" and "energetic" which can be viewed as code for "young."

Offer benefits that tend to appeal to older workers, such as health insurance, retirement benefits and long-term-care insurance.

Rely on internal referral programs only if the workforce is already age-diverse.
​