Yolk Recruitment, alongside Tramshed Tech, Ogi, and Rockadove, recently hosted September's Market Share event at Tramshed Tech, Cardiff.
The primary focus of the event was to provide valuable insights and smart advertising strategies for Welsh business owners, marketers, apprentices, creatives, graphic designers, and managing directors. The event brought together some of the sharpest advertising minds from across Wales.
Our guest speakers offered masterful lightning talks, outlining their unique perspectives on how to use smart advertising to display Welsh businesses to the rest of the world.
Lightning talks were provided by...
​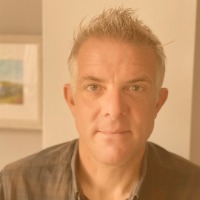 Mark Killingley
Former head of Marketing & Communications, WRU
​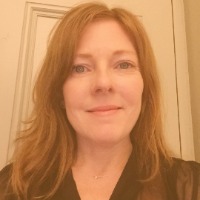 Heledd Owen
Marketing Director for Business & Tourism, Welsh Government
​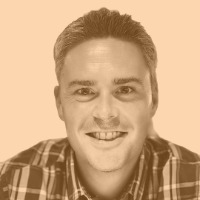 Ben Irons
Commercial Director, Microsoft Advertising
​
​Below is a round-up of some of the most important take-aways and insights from each speaker, shedding a light on the cutting-edge advertising techniques, strategies, and mindset they've implemented over the years to extend their business to new audiences.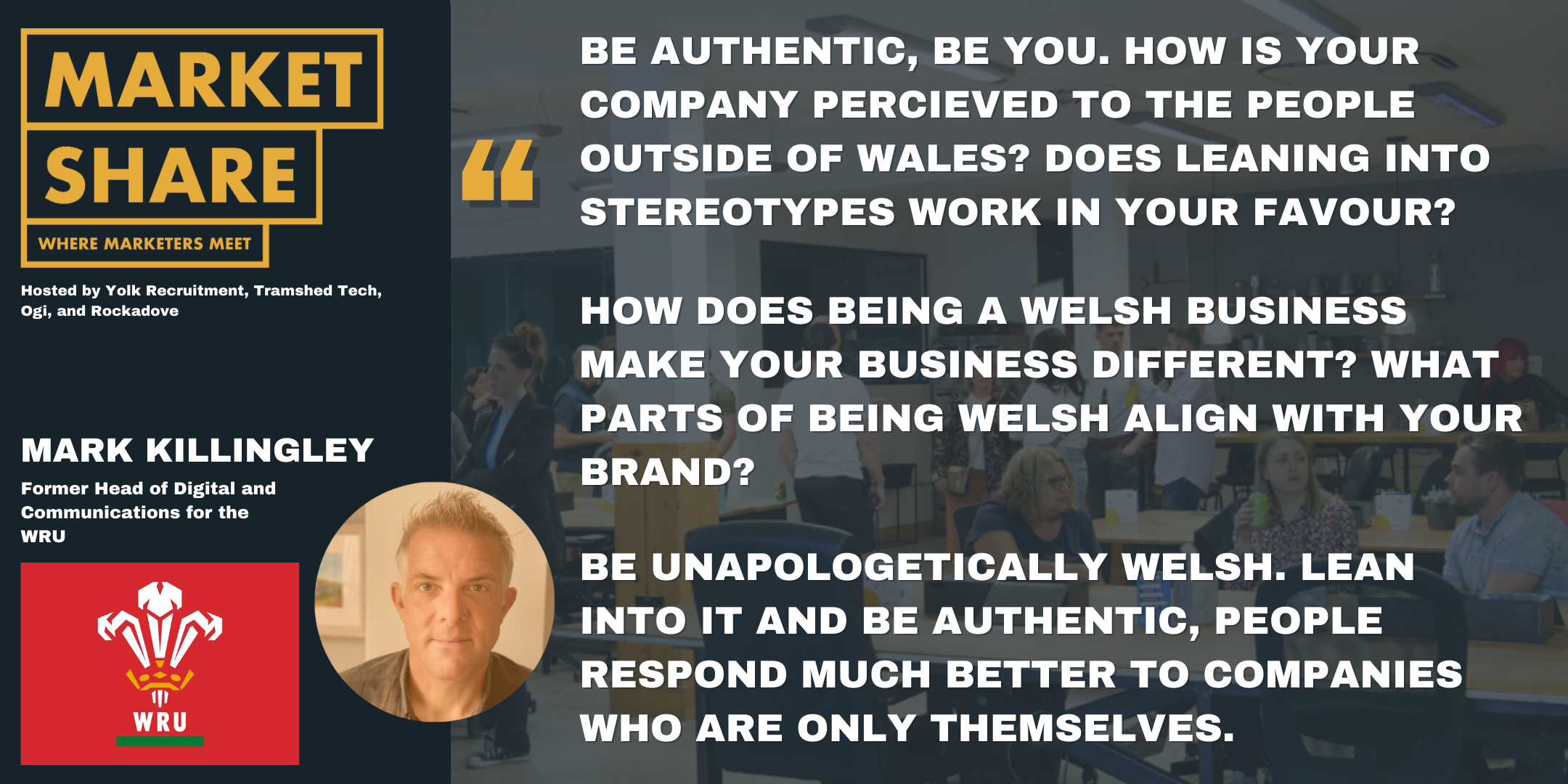 ​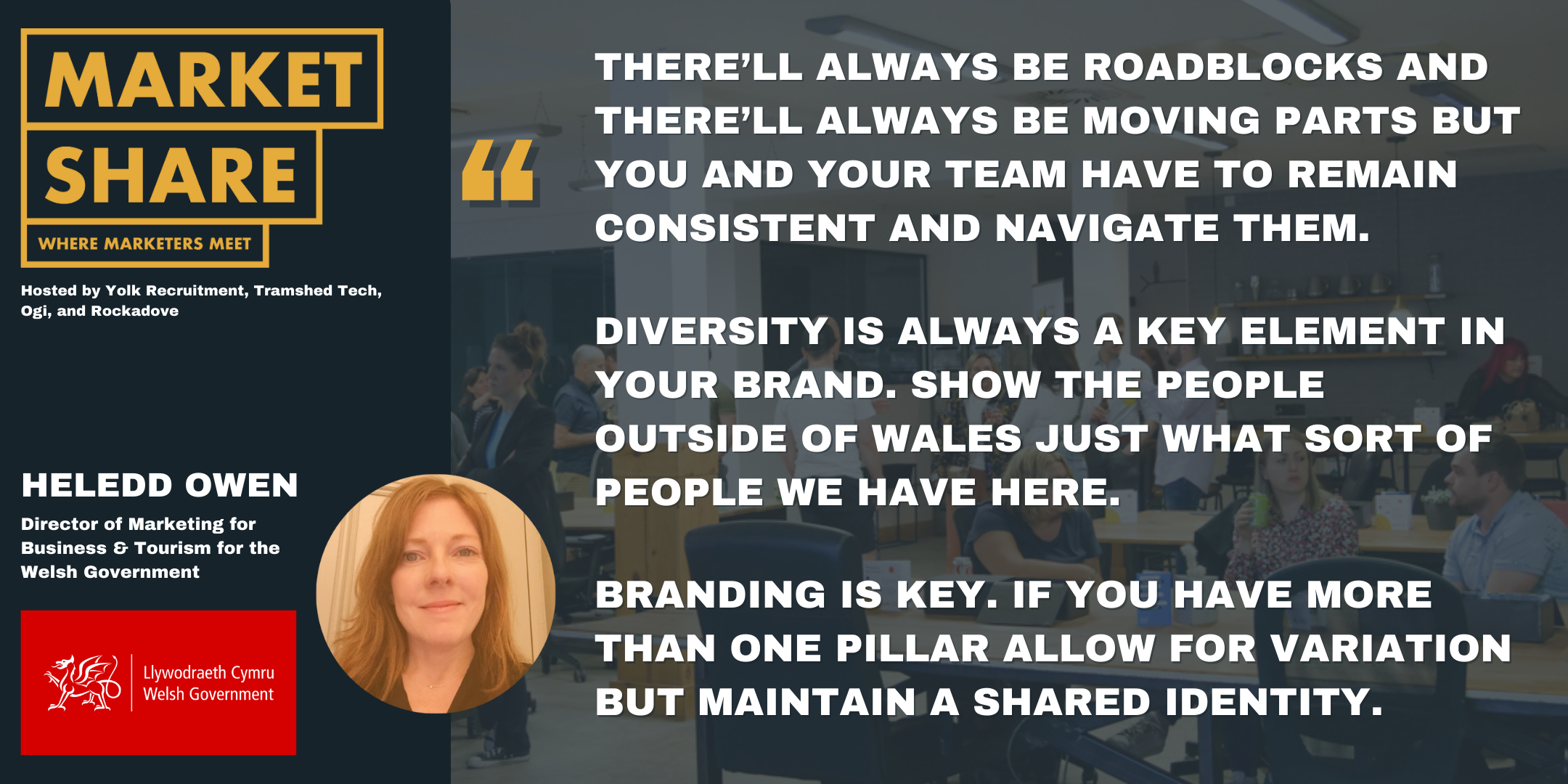 ​