Introduction
Our specialist legal team is made up of several legal professionals who have worked within the legal industry and therefore understand the market and your requirements equally. We build strong and lasting relationships with reputable law firms (most of which are Legal 500 rated) ranging from high street practices to global organisations. We also have a unique in-house offering as well as dealing with private practices in Wales and England.
In addition to recruitment, we offer consultative advice on salaries, law firm benefits, local networking events and firm mergers & acquisitions, as well as keeping you up to date with the movers and shakers in the legal world.
We engage with experienced legal professionals at all levels and the relevant consultant for your area and level are noted below. In our communication with you, we promise to provide regular updates, prompt and honest feedback and we strive to provide a service beyond expectations whilst putting your needs at the forefront of everything we do.
We are exclusive sponsors with Cardiff and District Law Society and Cardiff Junior Law Division for another year, and work in partnership with Bristol Junior Lawyers Division.
Roles we specialise in include (but are not limited to):
Partner

Head of legal / Head of department

Solicitor / Associate / Senior Associate

In-House and General Counsel

Paralegal

Legal Assistant
The areas of Law we cover:
Property

Litigation

Construction

Employment

Family

Conveyancer

Commercial

Corporate

Private client
For a confidential conversation about your next career move, or if you're looking for talented professionals to join your firm, speak to our team of legal recruitment specialists via their contact details below.
David Jenkins
Sales Director, Legal
david.jenkins@yolkrecruitment.com
+44 (0) 2921 673 728
Yolk Legal, currently led by Interim Head, David Jenkins, are the go-to recruitment specialists within the legal industry. They understand the legal jargon, possess direct experience within the legal industry combined with years of recruitment expertise, and have built excellent relationships with law firms across the country. Speak to us today regarding your Legal team or career requirements.
Yolk Legal is well established within the Wales and South-West network and as part of this we are official partners with a number of societies.

​
We are exclusive sponsors of the Cardiff Junior Lawyers Division where we work together to run a number of networking evening events throughout the year.
​

​
Similarly, we are also sponsors of the Bristol Junior Lawyers Division, and we host their annual summer boat party and christmas networking events.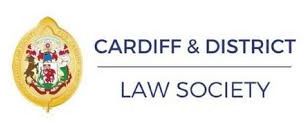 Yolk Legal also work with the Cardiff Law Society to sponsor their end of year awards.
​
Get in touch with our Legal team by clicking below:
​
​
​
Testimonials
​Here's what some clients and candidates have had to say
Add the discipline tag to the testimonial to display it here
​I would like to say a huge thank you to Mr. Dan Mason, for his great help in finding me a suitable role, and resolving an unforeseen, difficult problem in forming a contract with the new company. He followed up closely, supported me and the company through the whole process and has been such an encouraging presence. I would recommend Yolk and in particular Dan to anyone who is looking for a new role. Thanks again!

​I have the highest praise for Yolk Recruitment, based on my recent experience. Oliver Coodye called me early on August 30, took my information, and through his hard work and dedication, set up 3 appointments leading to me gaining employment on September 5 with a fabulous company. He also called me regularly to keep me informed. 11 out of 10 from me!

I was reluctant to trust a recruitment agency due to previous experiences. ​Nicole changed this perception and ensured I had all the resources available to properly prepare for my interview. Nicole offered to have a practice interview so I was fully prepared. She kept me up to date the whole way through which shows her passion, support, and primary aim. This felt like a very personalised service and I would recommend Yolk and Nicole!

"Yolk Legal's recruiters are highly personable and it shows from their great networks. They took the time to understand the exact requirements of the role to ensure they put forward the best candidates to us, which converted to a highly successful placement rate. Once placed Yolk Legal would always conduct a post placement meeting. I still recommend Yolk to those that still work within the field."

​Nicole was a great support and friend to me in my job search. She went above and beyond to ensure that I was comfortable with putting a business plan together and even helped me format it before sending to my future employer. Through her professionalism and dedication she enabled me to air my concerns and develop the confidence to ask for more clarity from my new employer and she kindly checked in on me regularly to see if I was okay.

"I worked with Yolk Legal during my time spent as a HR Advisor for Redkite Law LLP. Yolk were superb at allowing me to take a hands off approach to recruiting while they sourced and vetted candidates. Candidates put forward were always of a high caliber. Yolk's recruiter's communication skills were second to none as they seamlessly kept both myself and each candidate informed throughout each recruitment process, every step of the way."

​I have the highest praise for Yolk Recruitment and their Legal recruiters based on my recent experience. Oliver Coodye called me and took my information in August and through his hard work and dedication, he set up 3 appointments leading to me gaining employment in September with a fabulous company. He also called me regularly to keep me informed. Daniel Mason was also instrumental in securing my appointment.

​Daniel Mason was excellent to work with while securing my first legal role. Very personable and approachable. Provided advice and support which was essential to me securing the position. Would highly recommend!
Case Studies
Here are some case studies that demonstrate our expertise in the area of Legal recruitment.

Legal 1-2-1 Sessions

Are you a law graduate needing help to land your first legal job? A seasoned solicitor with many years PQE under your belt looking for advice on the current market? Book in a session, in-person or online, to discuss CVs, market research or prepare for interviews.

Cardiff and District Law Society

We're happy to be the leading sponsor of the Cardiff and District Law Society (CDLS) in 2023. Yolk Recruitment and the CDLS have agreed on important milestones for the year ahead to strengthen our relationship and raise awareness of important legal topics across the community.

Legal services Salary Survey 2023

Yolk Recruitment's Legal division have produced a comprehensive Salary Survey outlining the salary brackets and within the UK legal sector. With some of the most experienced and well-connected professionals in the region, our team endeavours to provide an industry-leading service across permanent, temporary, and contract legal roles.
Get in touch with our Legal team by clicking below:
Contact Legal