Tuesday, 28 March 2023
| 18:00 to 19:30
​
​
We'll be bringing you bi-monthly marketing meetups themed around one key topic and this March, we're talking about Shining a Light on the Dark Art of Digital Marketing. With G4 coming online this Summer and ongoing debates around PPC vs organic search, we'll be discussing the latest digital developments impacting marketers.
​
Agenda
Intro: Welcome, intro to sponsors & event overview
10 min lightening talk speaker - Sean Giles, Growth Director at WebBox
10 min lightening talk speaker - Phil Woodward, Head of Creative at Liberty Marketing
10 min Pizza & beer break
20 min headline speaker speaker TBA
30 min Q&A + Networking
​
Who is this event for?
This event is open to all but designed to support founders and entrepreneurs looking to level up their marketing and for both green and seasoned marketers to stay ahead of the curve.
​
The Speakers
​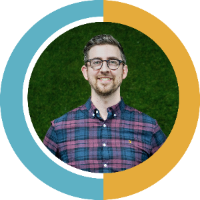 Sean Giles
Sean Giles, Growth Director at WebBox, has been working on website projects with companies of all shapes and sizes for over 14 years. Having worked in web agencies for his whole career, Sean has experience in all delivery roles (front-end development, back-end development, project management and account management).
Sean has seen a lot of changes in the industry over that time, alongside a vast jump in the expectations of clients and website users, which has shaped the content he will share. The tips are key to website conversion rate and will leave you with tangible takeaways to help you when considering your website.
​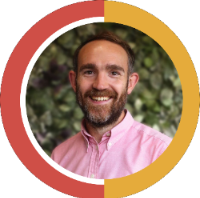 Phil Woodward
Passionate about simplifying complex topics into clear, concise concepts and using great content to drive positive change, I lead Liberty's content consultancy services and regularly train small and large organisations on best practice within digital content, copywriting and SEO.
Day-to-day, I'm working with our team of brilliant brainboxes to deliver bloody lovely copywriting projects, social strategies, digital PR campaigns and search marketing deliciousness. Also training an internal team near you.
​
​