​At the start of the year, we announced our CSR project for the year, Yolk Pathways – an initiative to use our recruitment knowledge and vast network to create employment pathways for those who have previously not had the same advantages and employment access that others have had. ​
Everyone deserves the opportunity to either begin their career or return to the workplace, and we're helping to build the foundation blocks of brighter futures for people who have faced hindered employment access previously.
Llamau were named our charity of the year, a fantastic organisation that looks to eradicate homelessness for young people and vulnerable women. Since their foundation 30 years ago, they have supported over 67,000 young people, women and their children who are either homeless or facing homelessness. They understand that problems that come with homelessness are more than just a lack of shelter, and we're happy to support such an empathetic charity in their goals.
On Thursday, 4th August, we hosted a charity golf day at the Celtic Manor, all in the name of raising money for Llamau.
​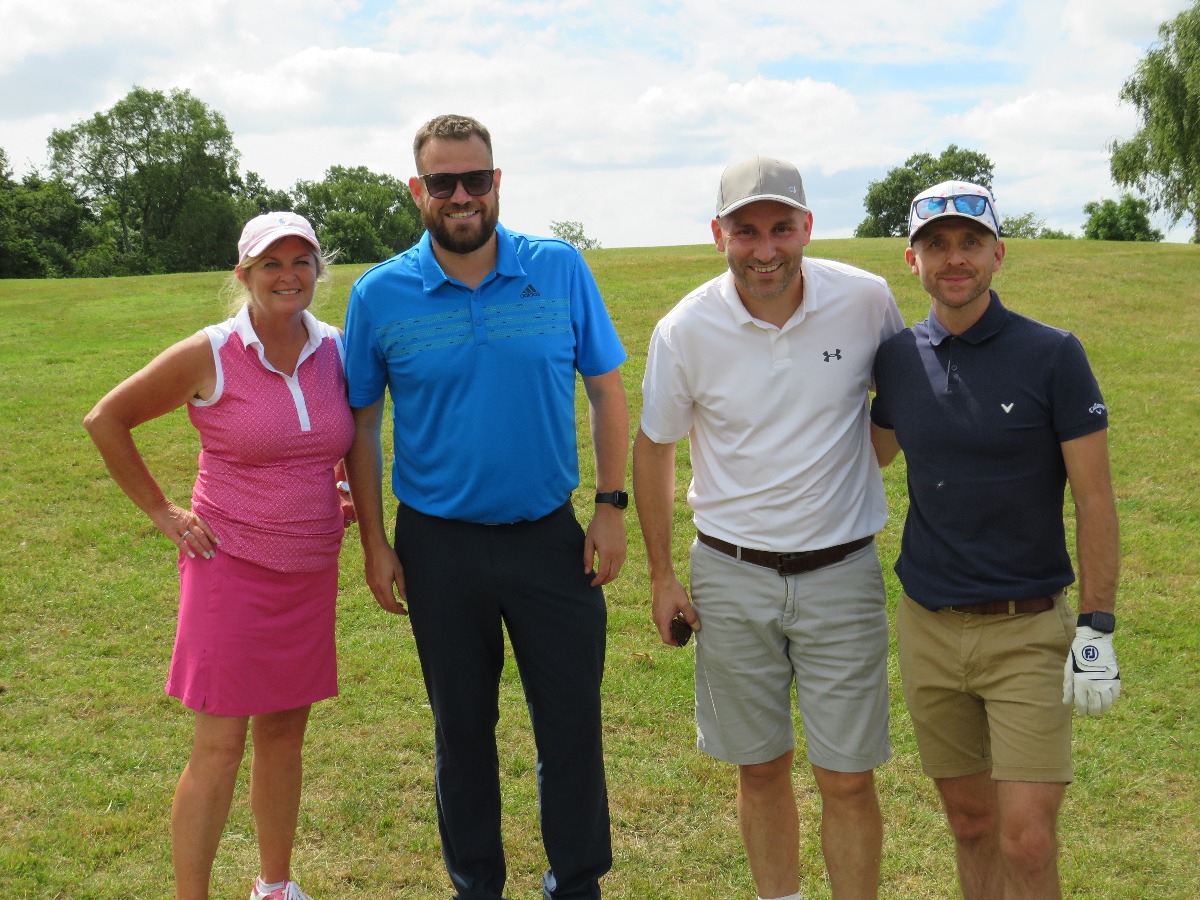 ​
Our Day at the Golf Course
We started the day with a full cooked breakfast to get everyone ready for the day ahead of us and to ensure we were all on top-form when golfing and finished with a delicious three course meal. We had three challenges for our golfers – hit the longest drive on hole 2, hit nearest to the pin on hole 16 and get to the green in one shot in one shot on hole 7. Nobody completed our challenge for hole 7, however the longest drive went to Corey Webber and to our very own Isaac Morrison for the nearest to the pin.
Ultimately, our golf day was won by PHS's team of Darren Blackbird, Stephen Walker, Stuart Biggs and Tony Gill, with a fantastic score of 19 under par.
We want to say a massive thank you to everyone who supported us on our inaugural Charity Golf Day and to all our clients who took part.
​
​
Words from Llamau
​Corporate Fundraiser from Llamau, Lucy Walker, was with us on the day to see all the fun we were having. In her speech to the crowd, she said:
"We are so honoured to be partnered with Yolk tonight, so I want to extend a huge thank you from all of us at Llamau and especially all the young people and women that we support.
I could literally talk all night about the work we do, but I want to take a few moments to focus on our work around helping young people move on from homelessness. It's no surprise education is the key out of many difficult situations and homelessness is no different.
However, that 'education' may look a little different to the mainstream, and at Llamau we make sure everyone who comes to us gets the opportunity and support they need to start re engaging into education, Training and Employment and we don't give up on them.
Our provision allows children and young people to think again about their future, through an informal reintroduction they can work on qualifications and develop the skills they'll need for employment in the future, at their own pace in a safe encouraging environment.
Some numbers from 2021/22:
1,883 young people, women and children were supported to achieve their potential

697 people received housing-related support through our young people's supported accommodation, floating support services or gender-specific accommodation

173 women plus their children were supported through Llamau's Domestic Abuse refuges

1,994 young people who were homeless or at risk of becoming homeless received specialist advice and support

117 young people and women were supported into work, training and education.
So, with support from organisations like Llamau, with guidance from organisations like Yolk, a young person can get back on their feet and learn to live independently and move on from our homelessness services successfully.
Llamau are working in 18 of the 22 Welsh local authorities, with over 500 frontline staff, we are everywhere in Wales. We are in your towns and we are in your communities and very likely have helped someone in your social circles and you just don't realise.
Your help and donations make such an impact on people's lives so please don't stop today."
If you would like to donate to Llamau via Yolk Pathways, please do so here: