The talent shortage in manufacturing engineering isn't a new problem being faced. As Yolk Engineering continue to work with manufacturing businesses across the UK, time and time again we see similar issues arise.
This is further backed up by Engineering UK's 2023 report, Engineering in higher education, which shows that the demand for engineering skills is expected to continue to grow in the coming years, while the supply of skilled workers is expected to remain low.
From technology, through to education and diversity, there are several root causes that are worth exploring when we discuss how to overcome this reoccurring issue.
---
​
A sign of the times; Brexit and Lockdowns
It goes without saying, it has been an incredibly rocky road in general for employment across all industries with pandemic lockdowns, the cost of living crisis and global wars. This has all had a direct impact on our economy resulting in numerous shifts in the job market.
Before the pandemic hit, we had Brexit, where we experienced shortages from wages becoming less competitive due to the falling value of the sterling. As well as this, we saw the UK leave the EU's free-movement zone, forcing all skilled foreign workers without settled status to apply for visas.
As a result, many skilled engineers headed back to their home countries, which increased again as pandemic lockdowns meant many people left to return home. According to a report by the Economic Statistics Centre of Excellence, 1.3 million foreign-born workers left the UK during the pandemic.
---
​
A dwindling group; the lack of skilled workers
We've seen several reports recently that have shone a light on the lack of interest in younger generations for manufacturing positions which continues to increase the talent shortage.
As manufacturing experts develop in their careers and the tight-knit community reigns over the industry, it's imperative that we continue to bang the drum for education and entry-level training for manufacturing careers.
It's incredibly important that we see these roles advertised as viable career paths.
In general, it's become apparent that the manufacturing industry needs to improve its image as many people still have the perception that manufacturing jobs are potentially dangerous and low-paying. On the contrary, as manufacturing recruiters we see the reality of the day-to-day for these roles, and the vast majority of manufacturing engineering roles are well-paying opportunities, in high-tech facilities, across some of the UK's most desirable cities.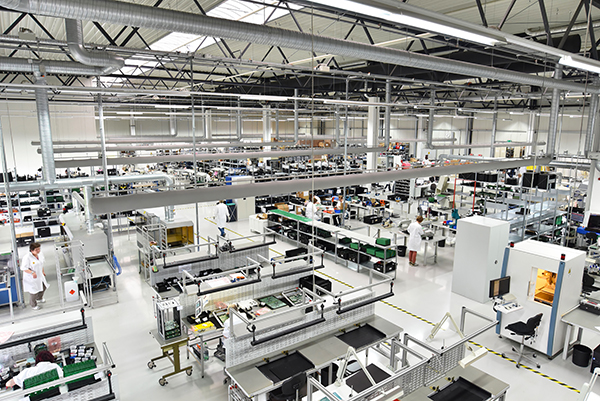 ​
To address this issue, the UK government and industry leaders have implemented various initiatives aimed at increasing the supply of skilled workers, such as apprenticeships, up-skilling programs, and investment in education and training.
---
​
Technology takeover; the switch to tech operations
As technology continues to develop at a rapid pace, we've noticed a shift from manufacturing and traditional engineering roles to tech focused roles. Manufacturing employers need to remember to showcase the manufacturing industry as a modern and competitive sector to work in. It goes without saying, when it comes to engineering recruitment, developing a succinct and strategic hiring plan is key to filling the gaps in your team. That's where Yolk Engineering come in.

​
Yolk Engineering recommend showcasing the benefits of your industry and business, as well as assessing the skills of your current employees and identifying areas for further development. Putting together a people-led approach for your team's development is what will win over candidates to either remain in, or move into, the manufacturing sector.
We would also note that recent years have shown that the employment market moves quickly. Employers who are able to respond at speed for brilliant talent see the benefits first, and having a clear oversight of the industry allows that to happen. Some of the forces at play are a little easier to see, such as evolving competitive packages and an increasing priority on flexible working, but we would always advise working with manufacturing and engineering recruitment experts for further insight into candidate benefits and competitor analysis.
---
​
The drive for diversity
The engineering sector has been driving towards increased diversity for years now, but it's clear there's plenty more work to be done as it continues to be a male dominated sector.
Engineering UK's report in March 2022 summarised: "the gender composition of the engineering workforce has changed over the last 11 years. It showed that while the percentage and number of women in engineering had increased, these strides have been concentrated in certain roles and industries, with women more likely to be in related – rather than core – engineering roles and working in industries outside of what is traditionally deemed to be the 'engineering sector'."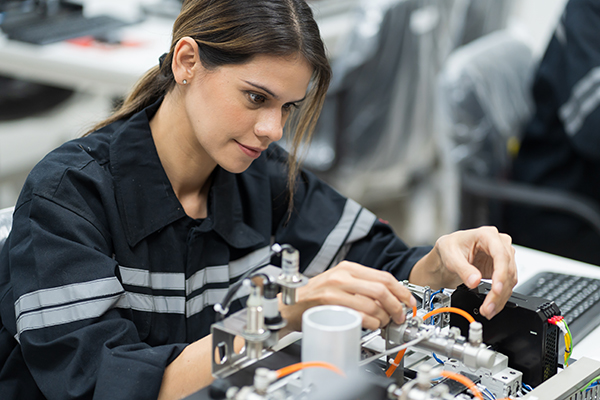 ​
It harks back to the earlier point on education and engaging much younger generations by delivering outreach programmes in schools. If you're a manufacturing engineering business, we recommend looking into The Tomorrow's Engineers Code which you can sign up to and join over 250 organisations working together to improve the impact of outreach, increase diversity, and share learnings with each other.

Another way we can impact and improve this is at the recruitment stage. We've noticed more and more that candidates are much more focused on questioning businesses at interview stage on their diversity, equality and inclusion policies. Between this and the sustainable practices of your operation, candidates are much more selective on who they work for.
We recommend all employers are as transparent as possible during recruitment. It is also very important to be seen as wanting to improve and taking active measures to do so. This could include creating networks within your business to support gender diversity and the trans and non-binary communities.
---
​
Next steps…
The engineering sector will always play a role in the UK for driving innovation and economic growth, which is why improving the talent shortage is so important. To achieve this we need to continue to push ahead with collaboration between engineering employers and the education sector, while putting pressure on government bodies to help towards these goals.
As mentioned above, there are some action points we believe all engineering businesses can feed into to contribute to improving the skills gap in manufacturing. Ultimately the key point is training and education, from educating children at school age to showcase the engineering industry as a viable career, through to enabling approachable internships and training schemes for young adults.
And when it comes to advertising yourself as an inclusive employer of choice and developing your manufacturing engineering recruitment strategy…you know who to speak to:​
​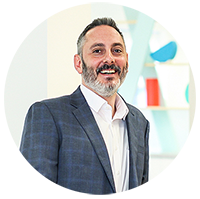 ​Phil Pitman
phil.pitman@yolkrecruitment.com
02921 673 717 / 07458 142 925
Director, Engineering & Technical
​
---
​