​As we welcome Welsh Charities Week 2022, we're sharing a spotlight on the charities we work with and why the not-for-profit sector is so important.
Many people ask why I am so passionate about recruiting for the charity sector. I have cystic fibrosis which is a genetic condition affecting more than 10,800 people in the UK, and I have been involved with charities and the incredible work they do throughout my entire life as a result. Cystic fibrosis is an inherited condition that causes sticky mucus to build up in the lungs and digestive system. This causes lung infections and problems with digesting food. I am proud to talk about my cystic fibrosis and raise awareness to help others with the condition and normalise invisible illness.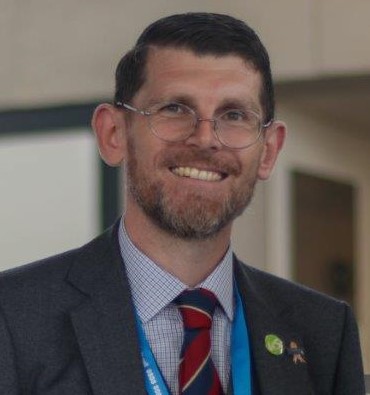 Q&A with Greg Pycroft
It can be difficult for charities to get information out to a mass audience and with the budgetary restraints that charities have, it becomes even harder, which is why I'm delighted to use Welsh Charities Week as an opportunity to spotlight these organisations. We have hosted a Q&A with Greg Pycroft, the Policy and Public Affairs Manager from Tenovus Cancer Care. Tenovus Cancer Care is Wales' largest independent cancer charity, providing support services for people affected by cancer. The charity also informs and influences the improvement of cancer services to improve Welsh cancer patient outcomes, which are amongst the worst in the developed world.
Q1. How did you become a Policy & Public Affairs Manager, and why Tenovus Cancer Care?
The opportunity arose over the summer, I applied and was shortlisted, and a couple of days before heading abroad on holiday I attended the interview. The day before flying to Gran Canaria, my first family holiday after the pandemic, I was offered the role. I know of Tenovus Cancer Care from my past roles working in the cancer charity sector, the role offers professional advancement, but also a chance to work with colleagues I used to work with when I worked for Macmillan Cancer Support.
Q2. How did you become involved in the charity sector?
After graduating from Cardiff University I worked in the then relatively new National Assembly for Wales, before moving to work for National Parks Wales, and also studied part-time at Cardiff University for my MSc in Sustainability, Planning and Environmental Policy. For a couple of years, I worked for the Welsh Government on secondment, managing the Review of National Parks and Designated Landscapes in Wales. It was only after being made redundant from National Parks Wales, a result of UK Government austerity, that I moved into the charity sector after applying for and securing the policy and public affairs officer at Macmillan Cancer Support.
Q3.
What's the biggest lesson you've learnt in your career you could pass on?
Be persistent, but patient.
Q4. What do you perceive to be the biggest challenge facing the charity sector currently?
Growth in demand for services – driven by the impact of the cost-of-living crisis, reduction in public services, etc - but unable to expand services to match and meet the demand.
Q5. What are you most excited about for the future of the sector/Tenovus Cancer Care?
Tenovus Cancer Care has an opportunity to lead and collaborate with the sector to support the transformation of cancer services across Wales. At the forefront, making the case for increased engagement with people affected by cancer and the roll-out of innovative approaches to tackling waiting time delays and cancer pathway improvements.
Q6. What are your top 3 tips for people wanting to join the sector?
Don't be afraid to wear your passion for the people you're helping on your sleeve.

Have some experience of the services the organisation provides, it doesn't need to be much experience.

Get some background reading under your belt, it'll help with the acronyms and terminology you'll come across.
Q7. What advice would you give to your younger self knowing what you know now?
Take care of your mental health. Self-care is really important.
---
Are you looking for your next role in a charity or would like to learn more about getting into the sector? Contact me today or view all of our jobs within Public Sector and Not for Profit.
​