Ever feel like it's a revolving door for your workforce? No sooner have you trained up a new member of the team than an existing member of staff has handed their notice in. You're not alone.
Recruiting top talent is always a challenge, but with unemployment at an all-time low, the struggle for the charity sector in competing for high-calibre staff is greater than ever. If you think your staff aren't being approached by competitors directly or through an agency, don't have alerts for other jobs being sent through or aren't tentatively 'keeping an eye open' for similar roles, you're kidding yourself. That is, unless you have a good retention strategy.
Yolk Recruitment's MD, Pavan Arora, recently noted that "Many people who enter the employment market do so because they feel that career discussions are no longer happening in the organisation they work for. So, it's about communication, having regular appraisals, and helping employees understand what skills they need to develop in their current role."
According to The Undercover Recruiter, the total cost of hiring a new member of staff (factoring in recruitment, salary, NI, pension, office space, and equipment) is close to £50,000. You simply can't afford to get this wrong.
Tips to Improve Staff Retention
Acknowledging that in the charity/third sector, you're less likely to be able to compete on salary, here are some tips to help you improve staff retention:
Onboarding
You've spent time and money advertising, sifting CVs, arranging interviews, holding interviews, deciding on your top candidate, negotiating offers, and potential counter offers and drafting contracts, getting IT equipment set up, etc., and you're patting yourself on the back for a job well done when your new recruit walks into your office on day 1. They have arrived!
In actual fact, you've probably already missed a key step of the process:
Engage with them before they start – ideally several touchpoints:
A welcome email/note

A congratulations card

An informal coffee with their manager or a peer

An invite to any work socials

A welcome pack with a branded mug/pen/notebook/tote etc.

A key information pack or what to expect in Week 1.

How about some key things they might want to research to get ahead of the game

Invite them to lunch on day 1

​
​
Have a defined Onboarding Plan.
We're not talking about a day 1 hall pass and company induction – we're talking about a plan from the moment they accept your role to their first 6 months and beyond.
Day 1
Be organised on Day 1 so the first impression is one of professionalism and everyone is on their game. Make sure they know who they are with for each part of Day 1 and ensure those colleagues have time set aside to support them.
What about lunch on their first day? Have they brought it? Have they got someone to sit with? Could you provide them with a list of local eating spots? Make them feel part of the team and ensure they aren't left fending for themselves.
Week 1
Think about what they will be learning: company culture, key processes, systems, etc. Plan who they will be spending their time with. Create a clear timetable of what they can expect, when, where and with who. This will put them at ease and ensure they can engage in each activity without having to think about what's next.
Month 1
Set expectations so they know what they are expected to achieve/learn and by when. This will support engagement and allow for encouragement and support.
Diarise check-ins to see how they are doing, remedy any early teething issues, gauge their understanding of key training metrics, and provide much-needed feedback.
Ongoing
Diarise check-ins, even if last time there were no issues and their understanding was sound. Keep checking in. It's an important platform for your new starter to ask questions, provide feedback and ensure they feel valued.
​
Professional Development
Job seekers often tell us the reason they are looking for a new opportunity is that they have nowhere else to go in their current company or the investment in development has dried up.
Everyone stands to gain from a culture of continuous learning and development – so make this a priority in your organisation. Allow time for your teams to attend external conferences or fund/part fund qualifications that will benefit your team and your organisation.
Ensure staff have a development plan which they can engage with and give them the tools to achieve. Make sure they know what they need to do to progress and link this back into their development plan.
Knowledge is power so invest in development and give your team confidence in their ability to do a great job. Have a platform to effectively communicate internal success stories, promotions and pay rises so your team sees success and believes it's achievable.
​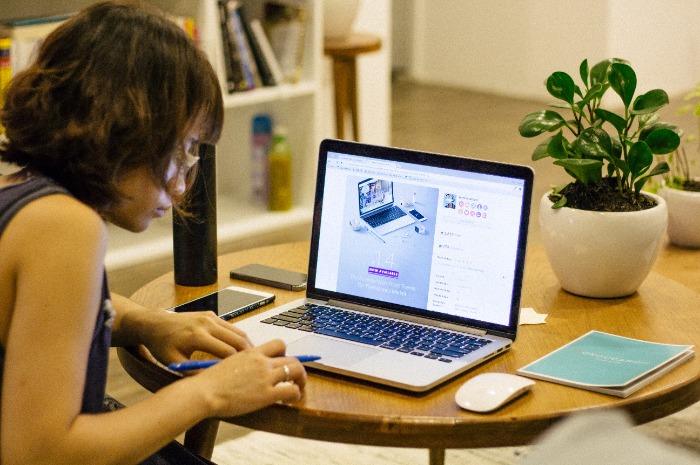 ​
Communication & Feedback
Let your teams know they can come to you with any ideas, questions, or problems and make sure your leadership team is approachable to the wider business.
Make communication a priority to everyone in your business feels they have a voice that's heard. Ensure there are platforms/forums to allow staff to engage. Make 2-way feedback comfortable, make sure it's timely and constructive. What better way to find out how your onboarding process is, that by asking someone who's just been through it?
Make sure you understand their career aspirations and how you can support them to achieve them. Ensure they understand where the business is going and how they can be a part of your journey longer-term. Always be thinking about ways to connect to your teams.
You can do this by utilising:
Structured 121 process

Fireside chats

Weekly team meetings

Social events

AGMs
​
Work-Life Balance
Work-life balance is a bit of a catch-all for the purposes of this list.
Many of our clients have expertly navigated the potential minefield of flexible working and are reaping the rewards of staff who are engaged and loyal. Whether it's hybrid working, compressed hours, flexible hours, part-time, job share, remote working, or some combination of the above, there's a certain candidate expectation around flexibility and work life balance in the post-COVID world of work. Those clients who have embraced flexible working and demonstrate an understanding of and a value for people's lives outside of work, are the organisations that staff will struggle to leave.
Even if you haven't formalised flexible working, if you can provide flexibility for staff to pick kids up from school, attend sports days, etc, this will go a long way in building loyalty with your staff.
We wrote about flexible working and how you can make it work for you in our blog here.
Review your Benefits Package
One of the most important steps when reviewing your benefits package is to understand what's really important to your staff. The easiest way to do this is through staff feedback or surveys. Understand which of your current benefits staff utilise, which have been forgotten, and what would they like to have.
In our interviews with Greg Pycroft from Tenovus Cancer Care and Debbie Beadle from Cardiff Women's Aid, they both stressed the importance of boundaries, taking care of mental health and to avoid burnout. Keep this in mind when looking at your benefits and looking at your company culture. Our HR Insights session on burnout can provide some great insights on how to mitigate this.
Welsh Charities Week
This article has been written as part of Welsh Charities Week, a celebration of the vital work the third sector does for those most in need. To keep up to date with all things charity, join our quarterly newsletter for all the latest updates in the charity sector.
​